S T I L L 4
S T I L L is a print magazine of new photography & writing, based in Berlin and New York. It features fine art photography, new fiction, new poetry, drama, and translation.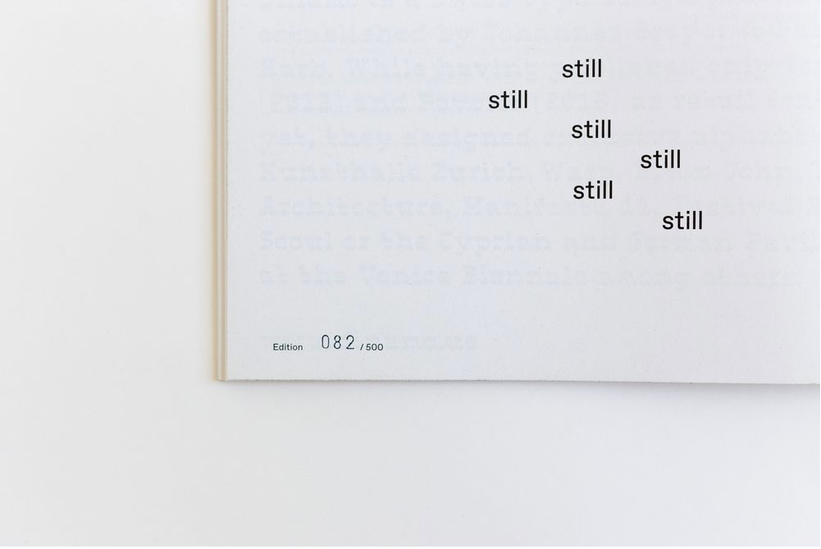 Images courtesy S T I L L Magazine
S T I L L 4
15 EUR
Spring 2016
Berlin, New York
68 and 48 pages
23 x 31 and 24,5 x 34 cm
1 Insert
Edition of 500, numbered
English / German
Writing by:
Hannes Bajohr, Niklas Bardeli, Timo Brandt, Katy Derbyshire, Katia S. Ditzler, Marius Goldhorn, Alexander Gumz, Catherine Hales, Johanna Hoffmann, Kate Jayroe, Alexander Kappe, Simone Kornappel, Birgit Kreipe, Martin Lechner, Pega Mund, Ferdinand Schmalz, Jake Schneider, Joel Scott, Cathrin Stadler, Christoph Szalay, Charlotte Thiessen, Martin Walser, Charlotte Warsen, Florian Weigl, Julia Wolf, Michael Wolf, and Janin Wölke.
Photographs by:
Louis De Belle, Conor Clarke, Jonas Feige, Susanna Hofer, Lam Pok Yin Jeff & Chong Ng, Peter Puklus, Jewgeni Roppel, Paul Mpegi Sepuya, David Soffa, Jeroen Vranken, and Yana Wernicke.