Unchained Melody (2018)
2 channel video, 2 channel audio, 12:15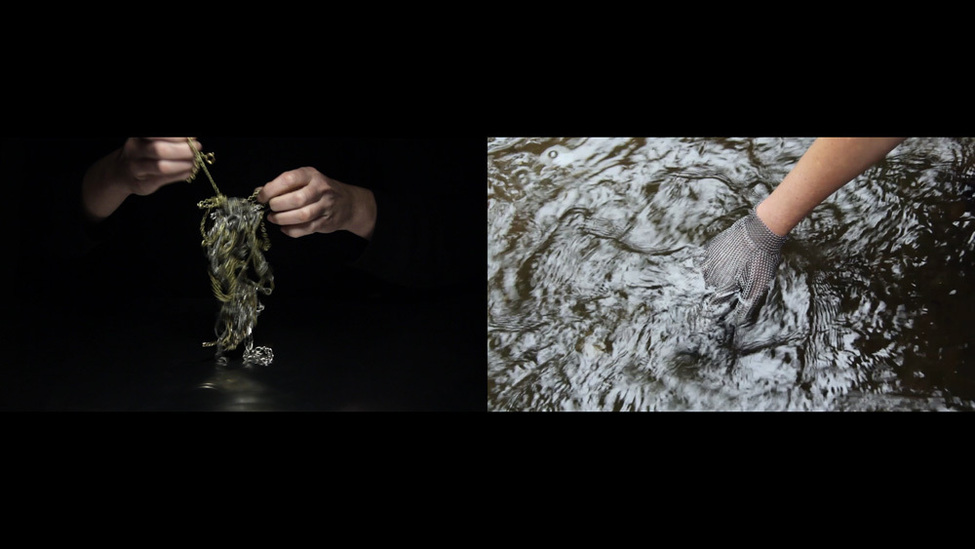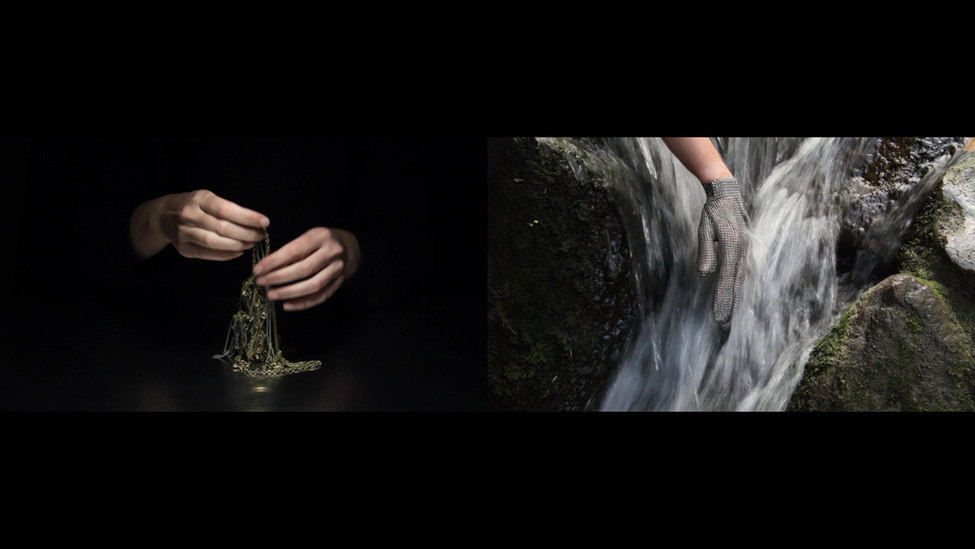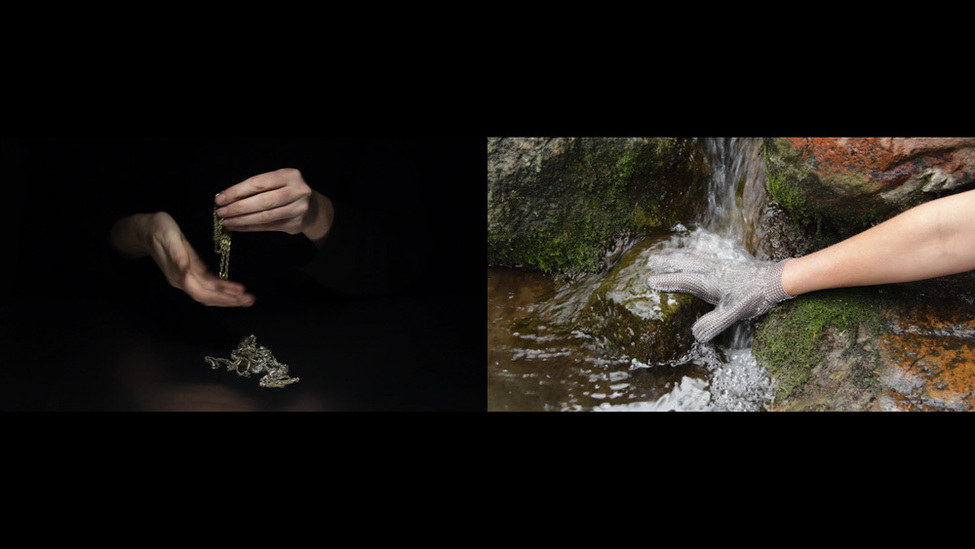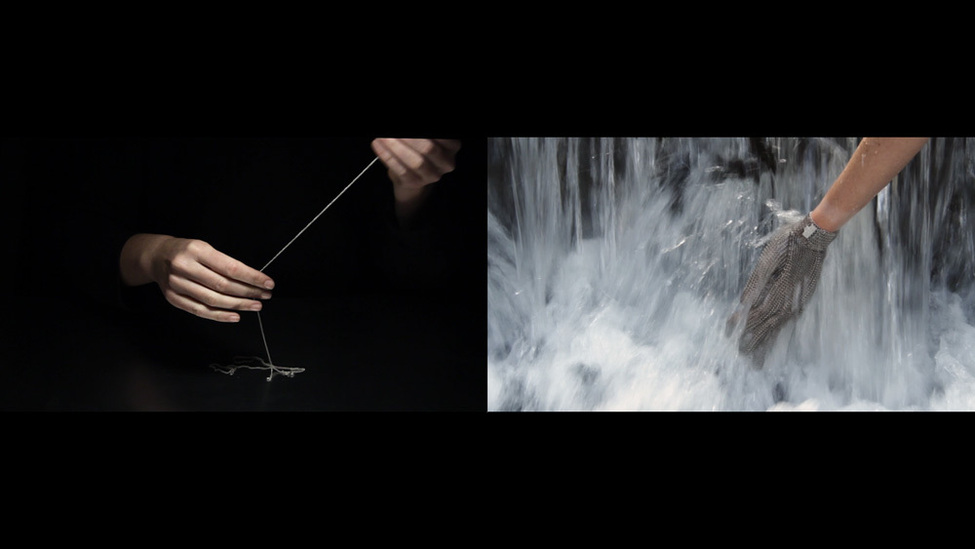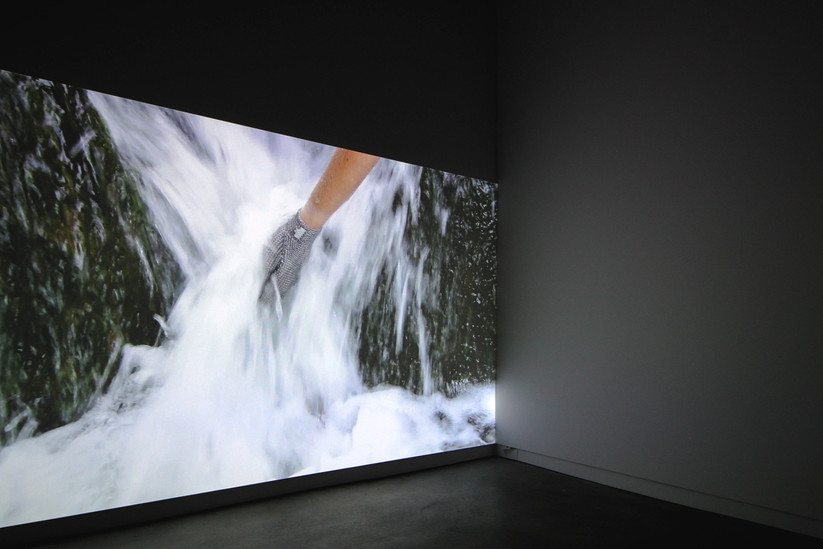 Unchained Melody installation view @ CoCA (SCAPE Public Art Project), Christchurch. Photo © Rachel K, 2019
Unchained Melody installation view @ CoCA (SCAPE Public Art Project), Christchurch. Photo © Mitchell Bright, 2019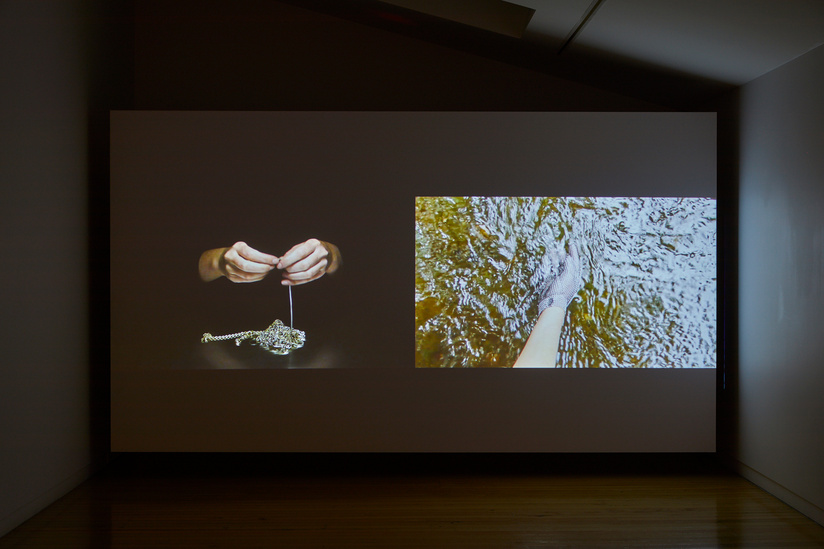 Unchained Melody installation view @ Two Rooms, Auckland, 2019 © Sam Hartnett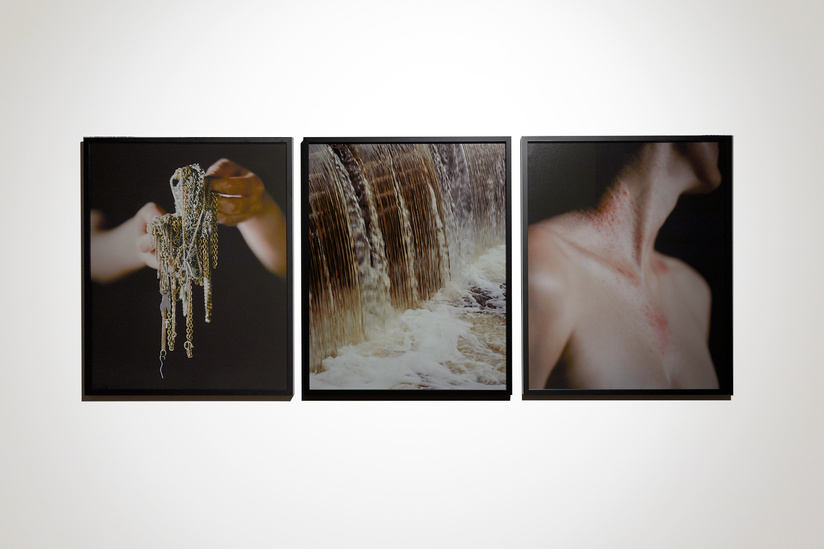 Unchained Melody installation view @ Two Rooms, Auckland, 2019 © Sam Hartnett
The End of Wordsworth Street installation view @ Sarjeant Gallery, Whanganui, 2018. Photo © Michael McKeagg
Named after the Righteous Brothers' hit song, Conor Clarke's Unchained Melody is as full of longing as the lyrics of the original. But, rather than the romantic desire for a lover, the object of fantasy is nature.
Unchained Melody continues Clarke's long interest in water; especially the clash between the reality of water hard at work in our cities and the persistent idea of nature as elsewhere and sublime. The artwork began as audio, capturing water in motion as infrastructure – the sounds of river outfalls, waterfalls, storm water drains and wastewater systems. In the two accompanying videos water and metal collide. The rapids of a constructed waterfall play across a hand encased in a chain mail glove, while in the other video hands endlessly untangle a series of knotted chains.

Clarke evokes the colonial surveyor's chain, which carved up land for settlers and broke apart traditional links of whakapapa and knowledge. The bundle of chains also pays tribute to the artist's grandmother, recalling the ritual of unraveling and distributing her jewellery collection after her death. Complex and contradictory connections between people, nature and things come to the fore. Unchained Melody calls for "the need to untangle," the artist says, "to unlearn what Romanticism taught us about feeling separate from nature".
Emma Bugden, 2019
--
Unchained Melody at Two Rooms Gallery, 2019. Read Essay by Lachlan Taylor